EcoRider E6-7 3 Wheel Foldable Electric Scooter
The EcoRider electric scooter E6-7 takes less than a second to fold/unfold up to 15 x 20 x 41 in (38 x 51 x 104 cm) for transit on the train or bus, or the trunk of a car, and weighs around 21 kg.
EcoRider E6-7 comes with 48V 250W/350W/500W [OPTION] brushless gearless motors delivers scruise speed up to 30km, speed limit 20km and a built-in 48V 7.2Ah/7.8Ah Lithium battery that provides a Max. Mileage of 35 km. The folding process takes only a few seconds and takes up little space after folding. If you don't have a garage, you can take it back to the apartment and stuff it into the balcony or the locker in the storage room.
And it comes front bag and rear seat for optional.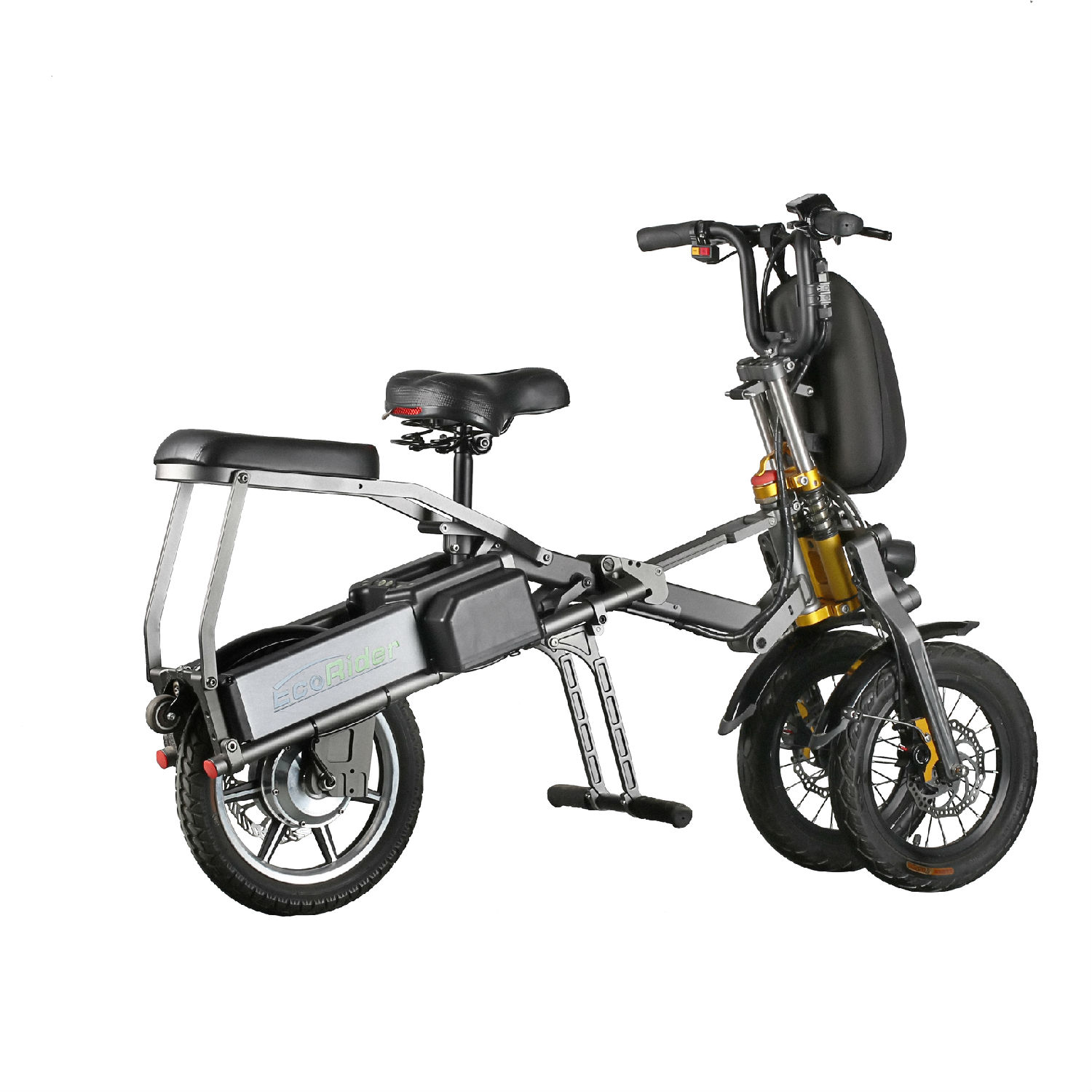 Folding mechanism
The rear wheel of the electric scooter folds in between the two front wheels, and the seat comes to rest in the middle of the handlebars. That it's just as quick to fold out. The compactness and agility of EcoRider make it a great last-mile solution. Throw it in your car trunk and ride it to your final destination. It's ideal for riding from your car to the bus, train stations, school, work, etc.
The EcoRider is not a pedal-assist reverse e-trike. Instead, the rider's feet rest firmly on pegs below the frame while in motion. This means that users will have to ensure the e-scooter's batteries have sufficient charge before setting off, or they may have to fold up the e-scooter and roll it home mid journey.
Video to check,https://youtu.be/rD19Xq2Oq5Q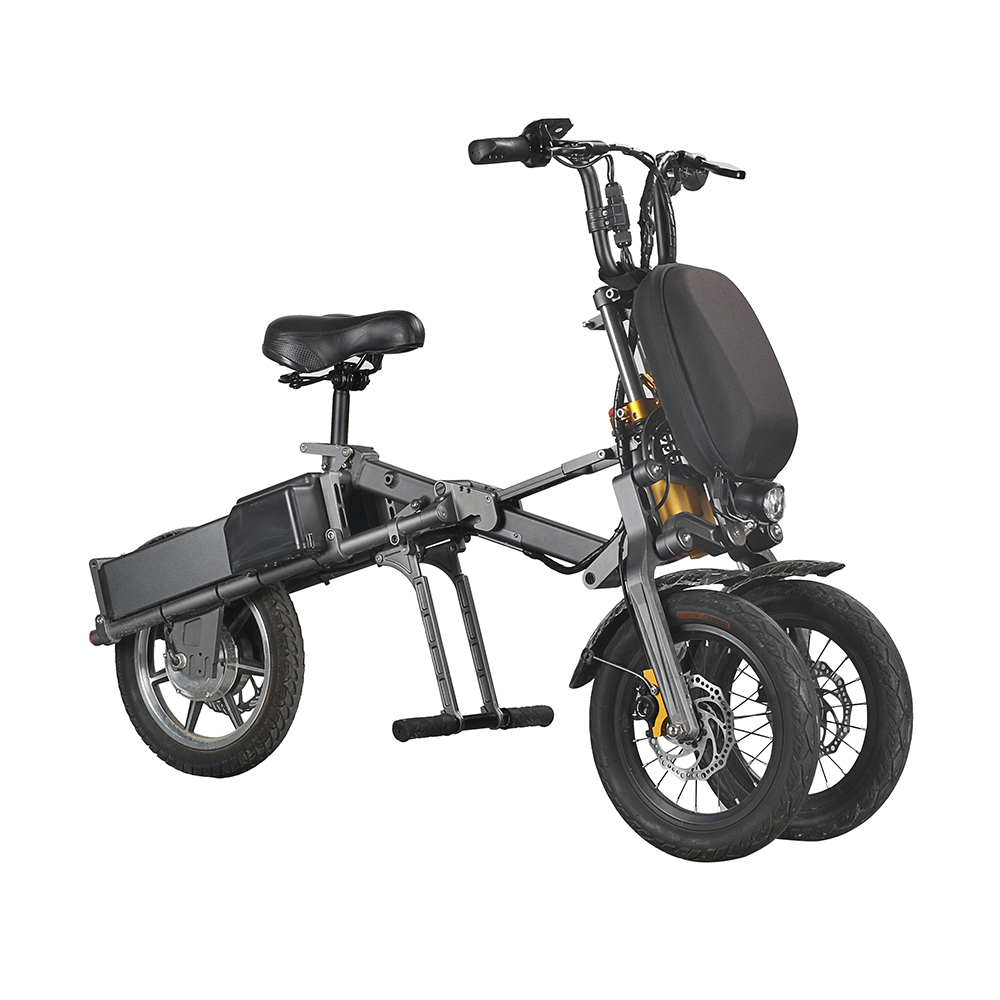 It is designed to reduce weight as much as possible while ensuring sufficient strength. Even after finishing the day's work, you can lift it upstairs or take the bus without any difficulty.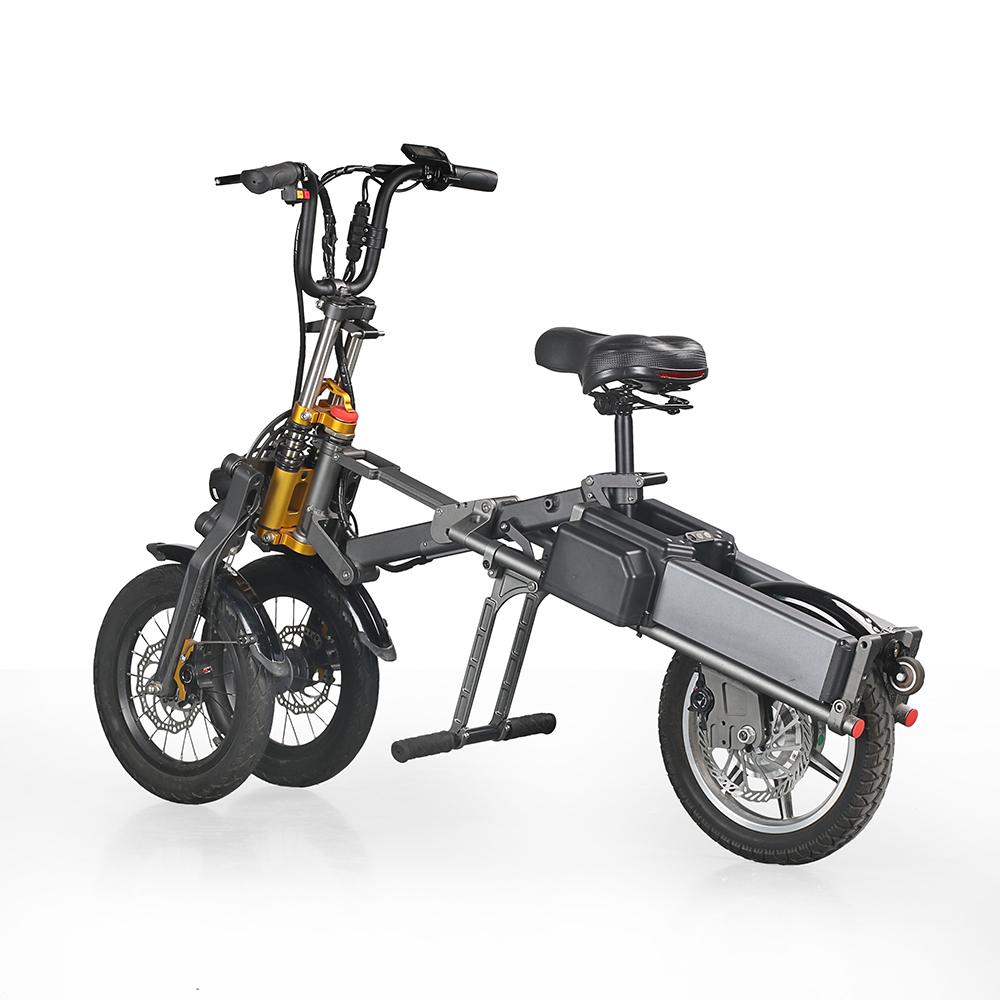 Our E6-7 is equipped with front and rear mechanical disc brake, which has superior performance and good braking performance, and always ensures riding safety.