10inch Off Road Dual Motor Foldable Electric Scooter E4-9
Born for off road,a new design with dual motor and double battery electric scooter with folding function.
Easy to fold,you can put in the boot in the car.
Product Main Features
1).Portable design with the appearance of science and technology sense
2).Full aluminium alloy body
3).Light weight but strong construction
4).Comfortable riding and easy operating
5).Front and rear swingarm suspension,very strong,max load is over 150kg.
6).Front and rear brake system
7).Dual motor and high capacity battery,more powerful
8).Battery option,52V or 60V,10.4ah or 20.8ah Chinese/LG battery.Max range is 80-100km.
9).Color option on suspension,folding parts etc.
Video to show,
Product Detail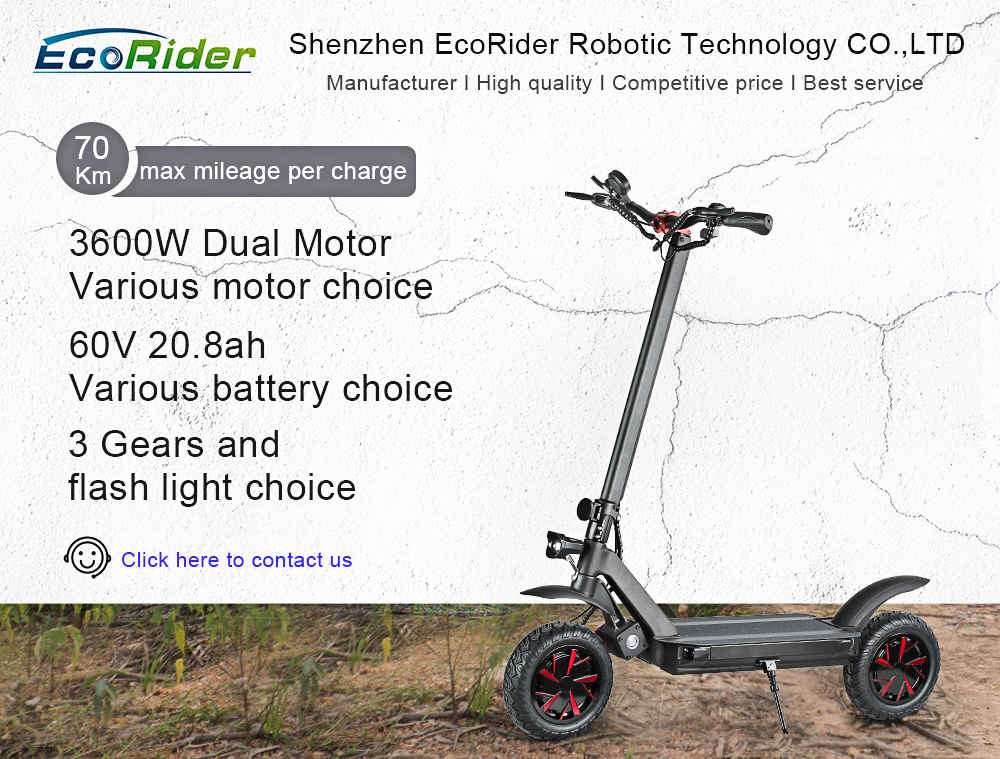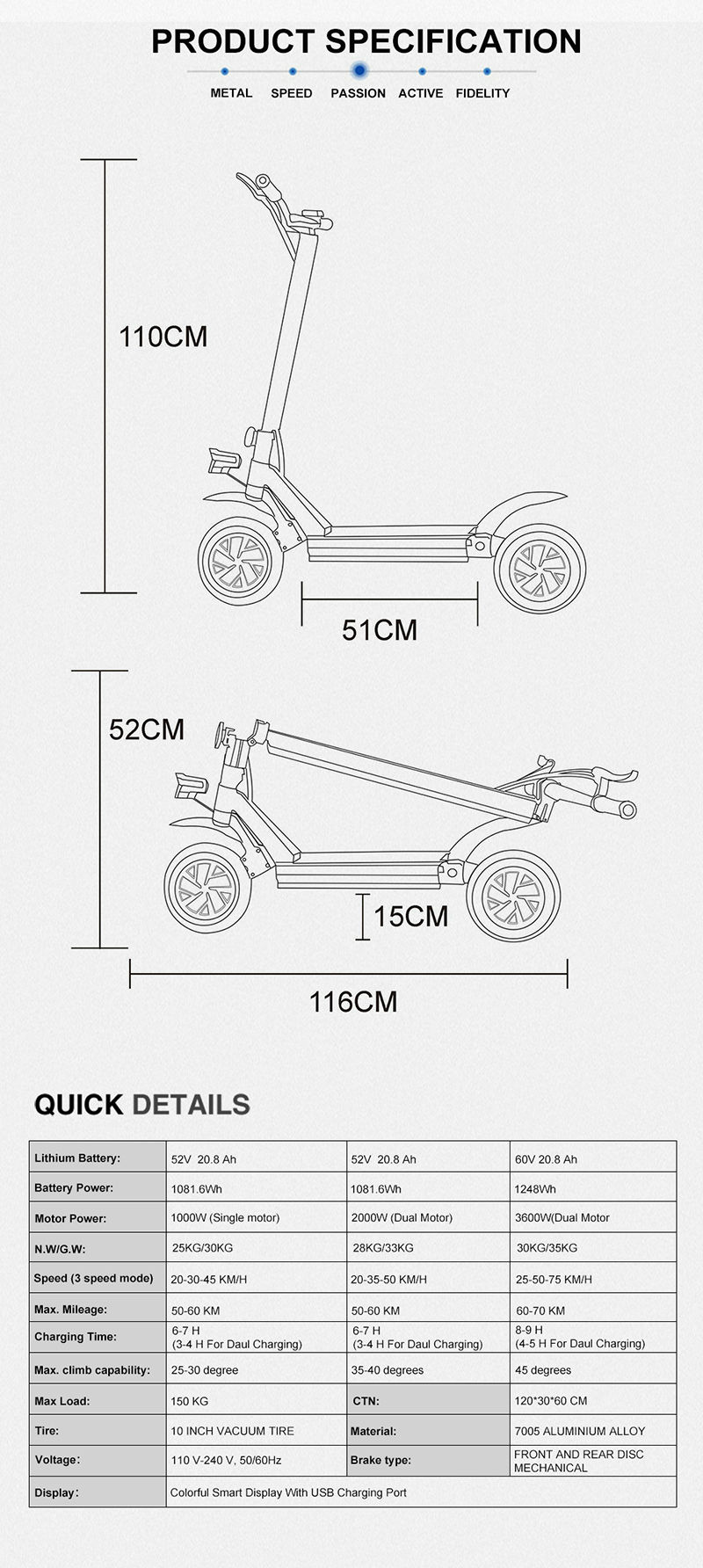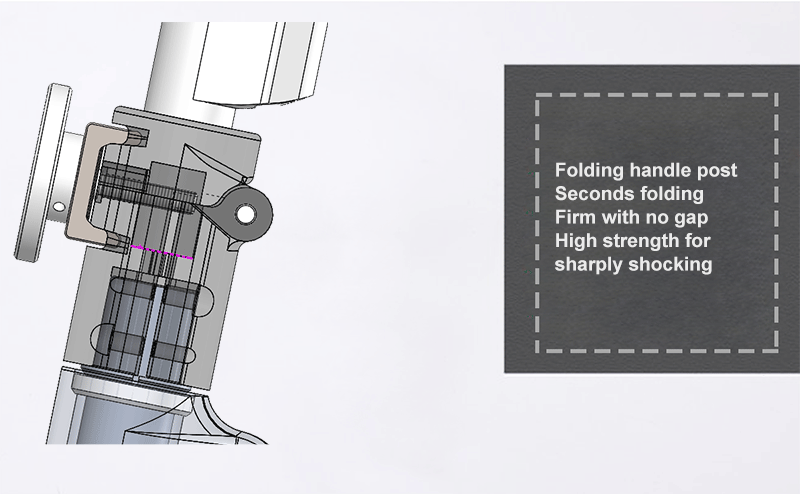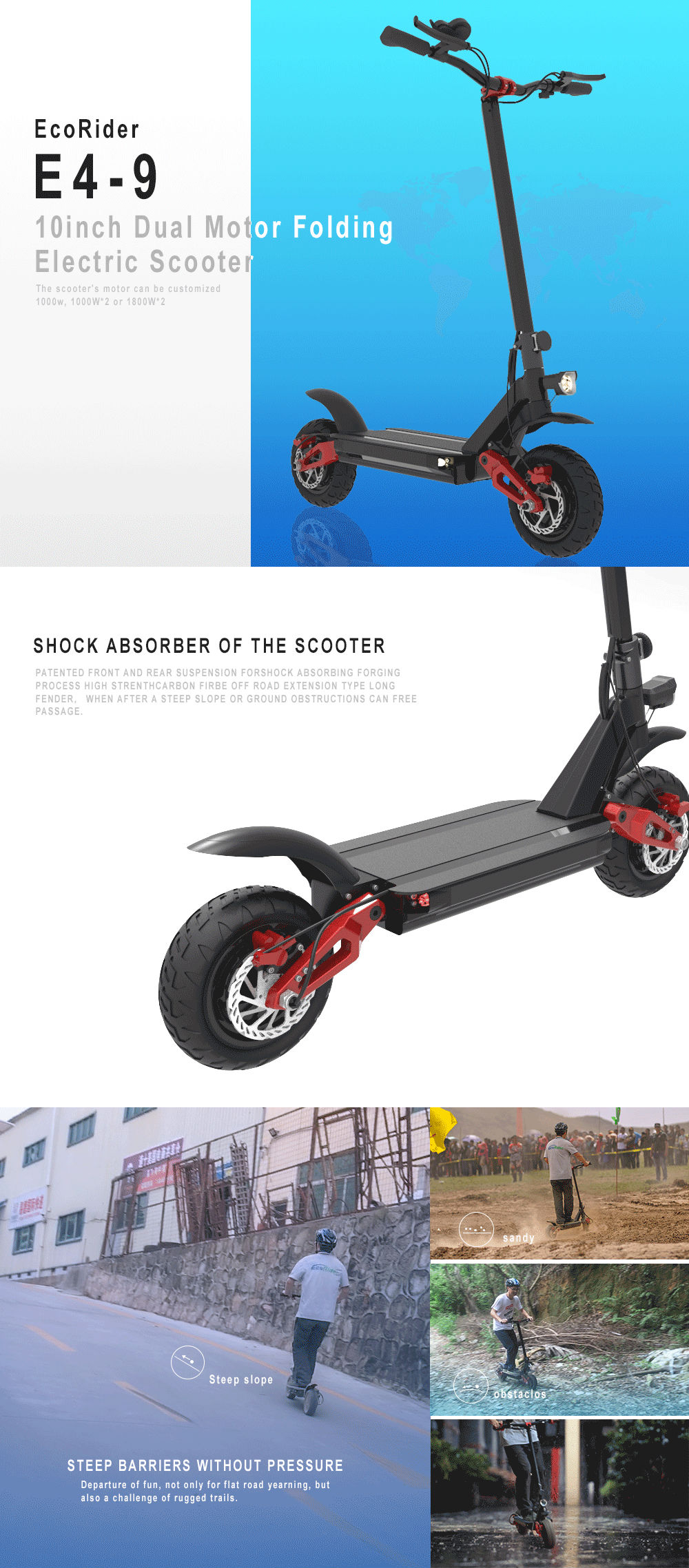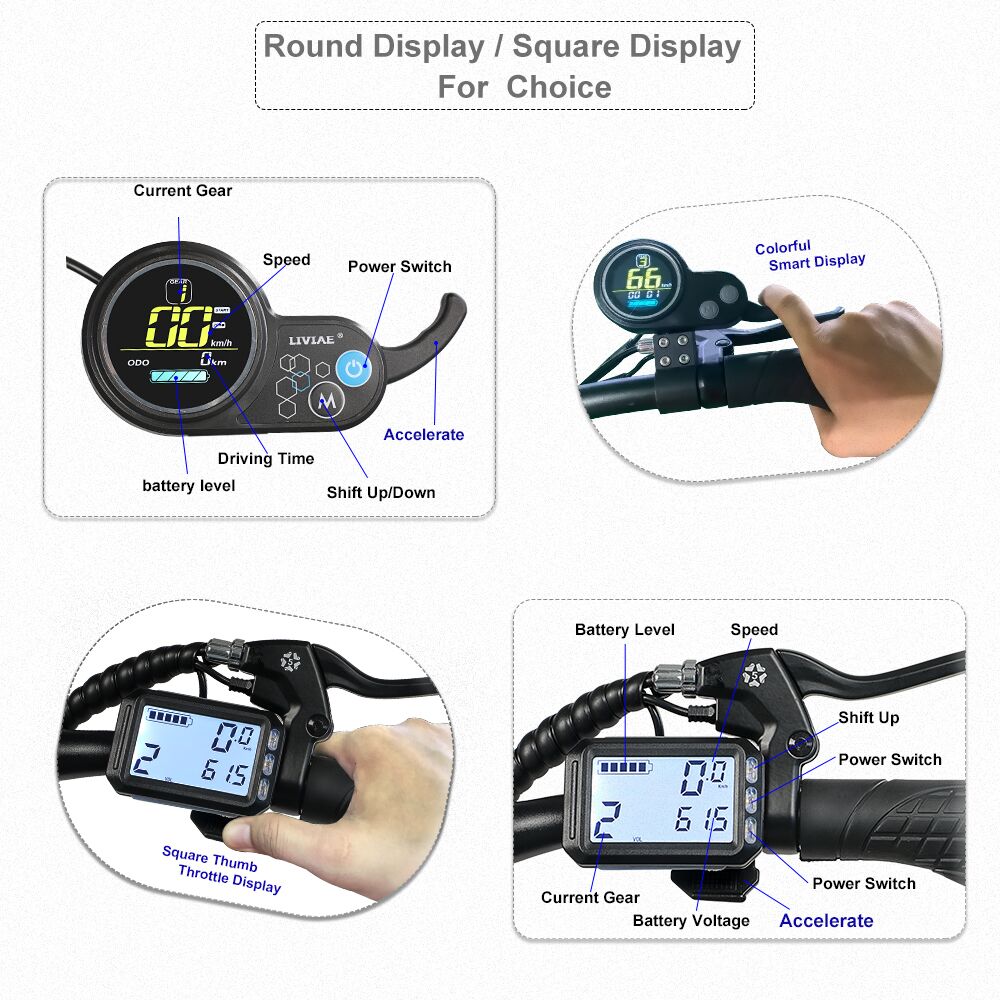 Spare Parts and Accessories Option,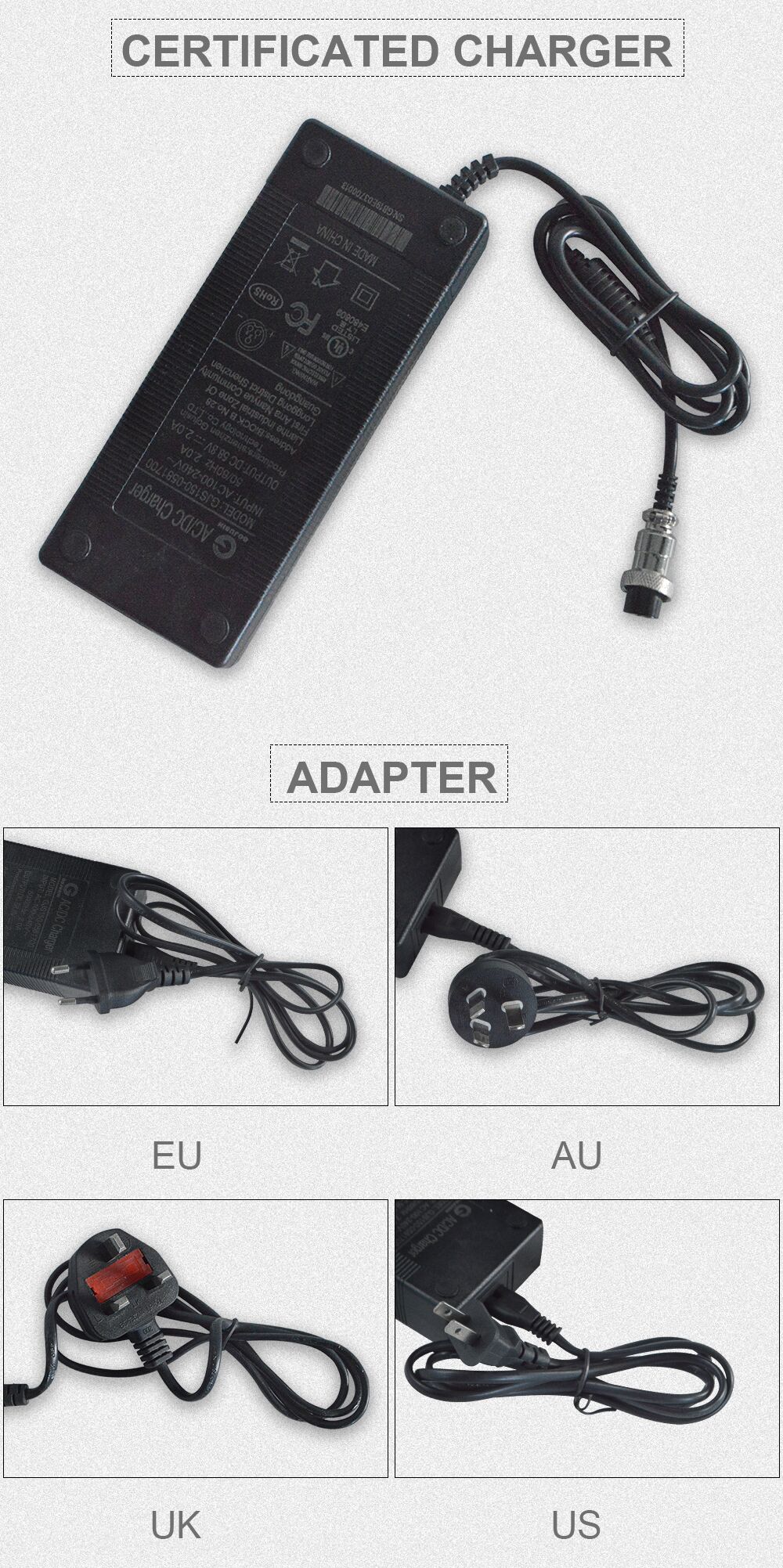 EcoRider Workshop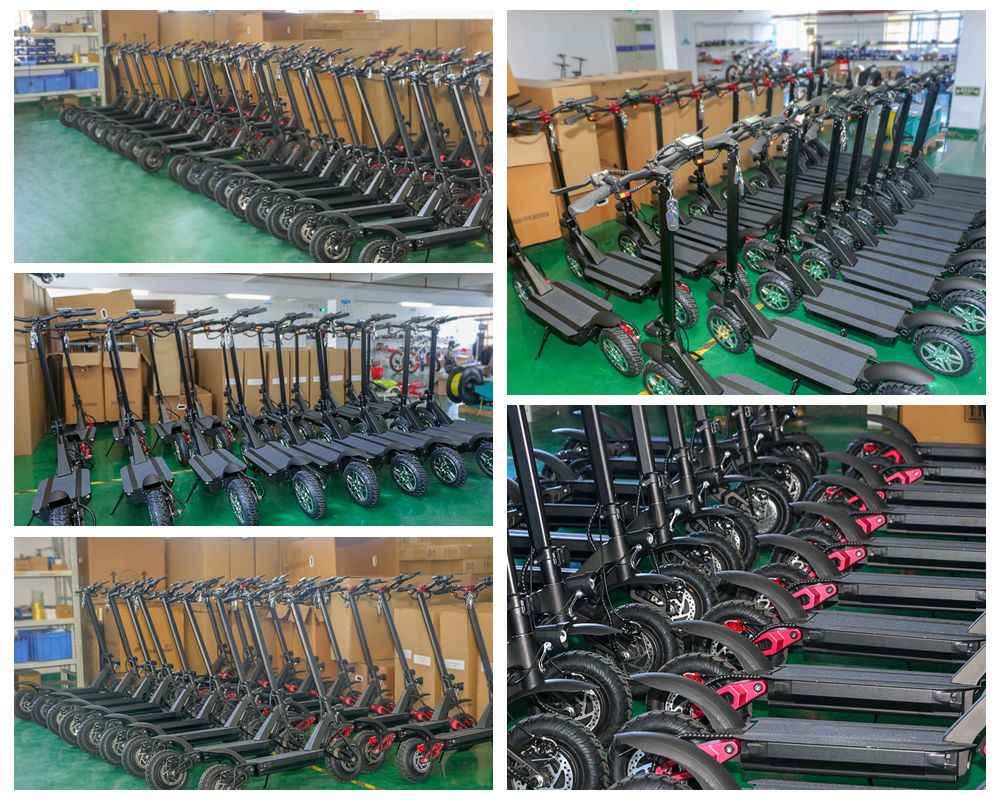 Packaging

10inch Dual Motor Folding Electric Scooter E4-9
10inch Dual Motor Folding Electric Scooter E4-9